Señora Gose's Homeschool Spanish Blog (aka "Seriously, Suzanne")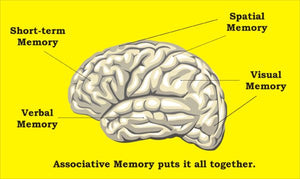 How do we remember a new language? Is remembering the same thing as learning? The how and why to learning language are two different animals. I'll tell you all about HOW today. In my classes, both for adults and children, I like to make sure the students have tools to be able to access their new tools (the Spanish vocabulary and language). Some students have trouble with memory, and this trait has historically lied to them, "I can't learn a language, I don't have a good memory."  But the opposite is actually true. The thought process SHOULD be, "I don't...
---
Adventures (las aventuras) are the spice of life! Motivation is the absolute KEY to Learning (I actually wrote the book on that, so I should know.)  As we discover what makes each of our children tick, we see more light bulb moments, more thirst for knowledge, and more joy in our own lives. Finding it out isn't TOO hard, but as you try more speaking, moving, listening, narrating, or DOING with your child, you'll learn HOW they learn.As a parent, some times we just need a break. We're teaching and parenting 100% of the time, whether we want to our...
---
Without the "why" behind an event, it's difficult to get going, and even harder to keep going. Here are the top ten reasons for learning Spanish. Learning Spanish is necessary to keep pace with popular culture. Learning Spanish is actually a medical device! For many, learning Spanish is rapidly becoming a business necessity. Spanish, Spanish everywhere. Learning Spanish will (truly) expand your universe. Knowing Spanish will completely transform your travel experience. Knowing how to speak Spanish will enable you to help others. There are reasons to learn language for language's sake. Learning Spanish will allow you to better appreciate Hispanic...
---
Many people focus on LISTS of Spanish words to study. But really, you learn ONE word at a time. The best method for keeping from being overwhelmed is Flash Cards! One word, then ONE word, then ONE word. Think about counting. Can you tell me what is siete? How about once? What about tres?If you have to count up from uno, dos, tres, cuatro, cinco, seis..., you didn't ever actually learn each word. You learned a CHANT. This is not super helpful when speaking.Put those numbers on a Flash Card (we teach you how to do this in See it and...
---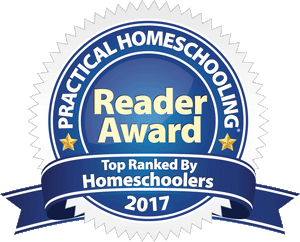 Last year, we were THRILLED to be tied for second with Practical Homeschooling Magazine's Readers Awards. (2016) It's a wonderful publication. Check them out! www.practicalhomeschooling.comTHIS YEAR, 2017, we were overjoyed to win FIRST PLACE in the Foreign Language Category!And THIS is why we are excited to pass the good news on to you! Our flagship product, See it and Say it Flip Flop Spanish (affectionately called SiSi around the Gose Household) is now even more affordable. We LOVE that! Thank you for your support! We expect SiSi sales will continue to rise, and therefore the price will remain low for...