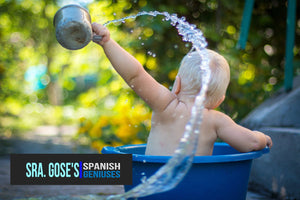 Ahhhh, the famous "faucet" post. During Covid Isolation, we extroverted teachers got a little down! This video has a little about adoption, a little about being stubborn, a little about my family history... and a LOT of hope! It's my hope that this video encourages you to find out what "fills your bucket." Turn that faucet on!
---
• covid homeschool • crisis learning • home education • learning at home • school at home hacks • teaching at home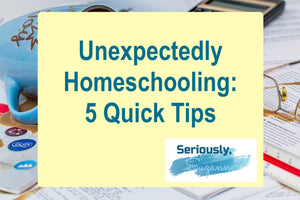 My awesome church in Bryan, Texas asked me to put together a 10 minute message to help our members who are now schooling their children at home. They encouraged me to share it here:   In short: 1) Freedom - Harness it! 2) Be Flexible! 3) Maximum Hours of Daily School Work = 4 hours 4) Have a Weekly To-Do Schedule/List 5) POST YOUR GOALS (Bonus: START with Prayer.) Seriously, Suzanne
---
• covid homeschool • distance learning • homeschool • how to teach at home • learning at home • lifestyle of learning • schooling hacks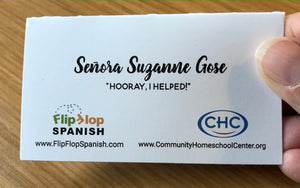 My goal as a human is to help. The reason I wrote my own Flip Flop Spanish curriculum (outside of not being able to find anything good for my own classes) was to help homeschool families get some quality foreign language curriculum in their daily lives without breaking the bank. I help in other ways too: I help people find "their people" at the Community Homeschool Center we founded back in 2009 in Bryan, Texas. I teach moms how to teach....but I think mostly I listen and repeat what needs to be said to whomever needs to hear it.So! Here...